Termite Solutions... Saving One Structure at a Time!
Each year, all across America, Termites do millions of dollars in damage to many homes and businesses. You don't have to wait for them to do the damage; you can PREVENT it from happening...With Four Seasons Pest Solutions' TERMITE PREVENTION PROGRAM. That's right, PREVENTION! We offer both liquid and bait treatments or both. We use advanced technology for treatments and monitoring. Whether it is prevention or elimination, we have got you covered! 

We offer great warranties with our treatments, often DOUBLE the life of our competitors and we'll actually KEEP YOU UNDER WARRANTY! We won't forget about you, and we'll be there every year to do an inspection to make sure you are still termite free!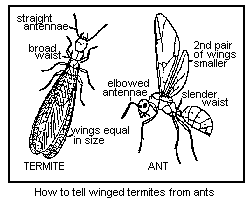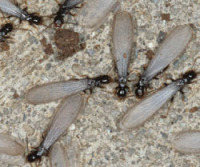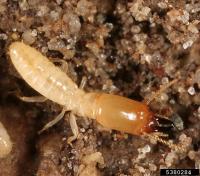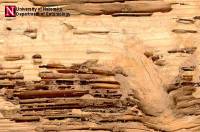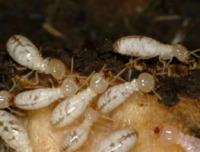 Conventional Liquid Barrier Treatments
Four  Seasons  uses  only  non-repellant  chemicals  for  termite  treatments,   typically   Termidor  or  Premise.   Non
repellents such as Termidor and Premise have faced extensive research and field testing and have, without a doubt,
soared  past the  competition.  Structures treated in the field  tests  with one  of these  two  products returned  with
consistent results nearly every time. 



TERMIDOR & TERMIDOR H-E


Once a termite has come in contact with or ingested Termidor treated material it becomes a carrier. As the infected termites travel to and from the colony through their mud-tubes the transfer effect takes place with other termites. Each termite that comes in contact with a carrier will become a carrier themselves and the process repeats.  

Termidor works slowly allowing termites to transfer the infection many times before death resulting in many more infected termites which will ultimately lead to colony elimination.

The initial death of individual termites is relatively slow, however, colony elimination is typically quick, usually within 90 days.

Establishing a Termidor barrier around a structure is performed by first making a trench to specific dimensions around the foundation. In some cases the soil beneath the trench may be rodded and injected with the solution. Once this is completed the trench is filled with the solution as the dirt is replaced. 1/2 inch diameter holes may be drilled into garage, porch, patio and basement concrete to fulfill the perimeter barrier treatment. These holes will be plugged and recovered with a small concrete patch which will blend in quickly in most cases.

Four Seasons Pest Solutions Inc. will provide a re-treat contract and a graph of the structure treated at the time of service and explain the treatment technique.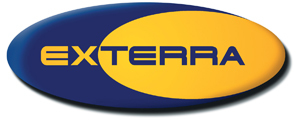 Colony Eliminating Bait Systems​​

Four Seasons Pest Solutions Inc. offers complete termite colony  elimination utilizing the Exterra Termite Interception and  Baiting System. Exterra is used as a stand-alone treatment or can be used in addition  to liquid treatments.  This product kills by disrupting the molting  process in  termites.  In terms of appearance,  Exterra's in-ground  plastic stations are  brown and cylindrical.  They are fitted into the ground and only a small lid remains approximately 1/4 inch above ground level. These can be mowed over and blend in well with the surroundings

The baiting system is monitored by one of our technicians at least three times each year. In terms of cost effectiveness and quality performance,  Exterra  Termite  Interception and Baiting  System is a great  choice.  This system eliminates  the  need for  extensive drilling into existing concrete and is a great GREEN choice for the environmentally conscience. This system will still be performing perfectly long after a liquid treatment has dissipated.  

These Bait stations are placed approximately three feet from the foundation of the house and every 10-20 feet along the perimeter. In some cases there may be two or three stations placed at or around existing active colonies. The average home will require between ten and twenty stations.


Pre-Treatment Program for NEW CONSTRUCTION
​
The best time to treat for termites is  during the construction phase. Four  Seasons  Pest  Solutions  Inc.  offers

top of the line pretreats for termites.  Whether  residential or  commercial  projects, we can  take care  of  your

pretreat needs. If you are planning a pretreat for new  construction call  us  for a quote and  a   treatment  plan 

BEFORE you pour any concrete. Pre-treats are less expensive than post treatments and much more effective.  

NPMA 33-a and 33b forms are available for builders and homeowners that are required to supply them upon

closing procedures.

Selling a new home or structure can be a difficult task at  times.  Give the  potential buyer one more  reason to

purchase YOUR construction. Buy a pretreat and let them know that the structure is  under warranty against

termite infestation by Four Seasons Pest Solutions Inc. (Certain restrictions apply)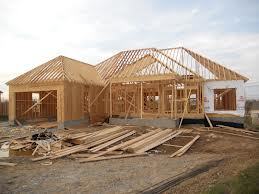 REAL ESTATE INSPECTION REPORTS:
​
We offer WDI reports for Real estate inspections at very affordable prices. Whether: HUD,  USDA, V.A. 

or other,  we will be  there  quick  and  do  an  honest  and  thorough inspection.  We have many  agencies

who choose Four  Seasons every  time.  We'll get  the  job  done  and  done  right!  If  you  need  a  termite 

inspection report for the sale  of your  home  or a  client's  home  or structure, look no  further.  We  have

very competitive WDI Report pricing and can usually get to them very quickly.

We will carefully inspect both the interior, exterior and  crawl-space  if  accessible  for  wood  destroying

insects  including  termites.  We  will  provide  the  necessary  WDI report for  closing  procedures  and  a

detailed treatment quote if wood destroying insects are found.

Don't wait until the last minute and scurry around to find a good  deal. Just go ahead  and call us, we  are

the best deal!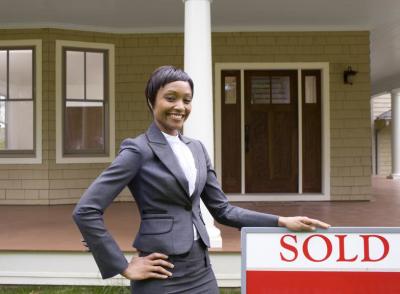 SUBTERRANEAN TERMITE BASICS
About mid February of every year, termite season begins in our region. Depending upon the weather, termites may begin swarming slightly at this time. By May to mid-June, termite swarmers can be at the height of swarm season. By this time it isn't uncommon to find them or their shed wings on your vehicle, in your window sills both inside and outside, in spider webs and many other places.
Seeing termite swarms or their shed wings is a strong indication that you have an infestation. However, just because you don't see them does not mean you don't have them. Get a free termite inspection and know for sure. Your home is too valuable to let termites destroy it.
BIOLOGY BASICS
Subterranean termites are social insects that live in societies whose members are mostly immature individuals. Their colonies, which can contain thousands to millions of termites, are formidable, even though each individual termite is soft-bodied and delicate. In nature, subterranean termites are closely associated with the soil habitat where they tunnel to locate water and food (e.g., wood, fallen logs, and other cellulose-containing materials). Termites excavate galleries throughout their food as they consume it. They conceal their workings and can completely honeycomb wood by feeding along the grain and following the softer spring wood, leaving little more than a thin wooden exterior. Subterranean termites construct aboveground earthen runways (shelter tubes) that protect them from the drying effects of air as well as from natural enemies, such as ants. Termites are very susceptible to desiccation, and thus they are dependent on moisture sources. (
https://ohioline.osu.edu/b1209/index.html
) Follow this link for more details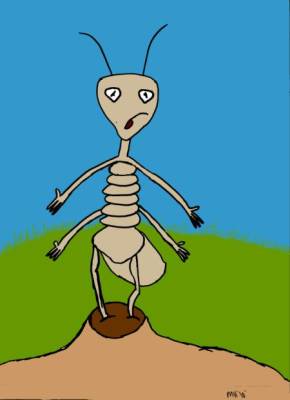 Tommy Termite is disappointed that Four Seasons Pest Solutions' thourough treatment plans have blocked him from feeding on your home!